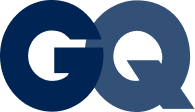 "We live in the south so the weather gets quite hot, this has become my daughter's go-to sleeping pad to keep her cool and she loves it! Looks like we'll need to get another one for ourself!"
"Game changer! I'm such a hot sleeper and this comforter is keeping me chill throughout the night! It's like jumping into a cool swimming pool on a hot summer night!"
My kiddos all get a turn to sleep with it because let's face it I just want to keep it all to myself. Now I get the rest that every mama deserves at nights.
Read Our Reviews
Our Mission Is to Ensure Everyone Gets a Good Rest.
We understand that quality sleep is vital for your overall well-being and we're here to empower you to achieve the restful nights you deserve.
About Us
Free Shipping*
We'll cover the shipping of the order so you can cover yourself in comfort and peace of mind.
30-Night Trial*
Fall in love with Rest or get your money back. You won't lose sleep over this purchase.
Free Returns*
Enjoy peace of mind with our free returns policy, allowing you to easily return your purchases without any extra cost.